Welcome to EVDS
(Equine Veterinary Dental Services Pty Ltd)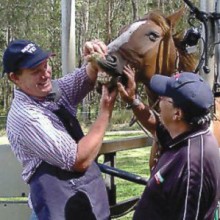 Dental care is an important part of equine health.
The importance of regular dental care not only applies to people but to horses as well. Our vets are trained and qualified to give your horses the best treatment, and also give you the best advice as to how to keep your dentistry costs down over the years.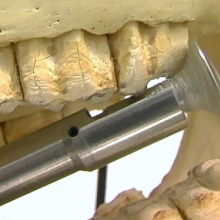 Our range of equine veterinary and equine dental equipment is second to none.
In fact, we have been at the forefront of developing new technologies for the care and treatment of horses. Contact us for a chat or to book an examination of your horse today, and discover first hand our professionality and effectiveness. Ask about the ways you can save $$ by bringing more than one horse into our clinic at one time for a dental or holding a Healthy Horse Dental Party!
Cannot thank Oliver and his team enough. His attention to detail is second to none. Our equine friends are extremely lucky to have someone who genuinely cares about their overall health and future.
Really enjoyed it. Hospitality was fantastic! Patience exceptional. Thank you!
Thank you for a great week improving my skills and hopefully allowing me to have a work life balance. I found the progression really good.
A fantastic event - a week of great learning experience and practical value.
Awesome - would love to come back in year or so for advanced! I love learning from people who are soooo passionate about what they do - inspirational!
All staff were amazing, easy to talk to. Loved the hoedown!! Love the involvement of the sponsors.
One of the best hands-on courses you can go to. Fantastic level of tuelage. Very well organised and good fun.
Highly recommend this course to anyone starting dentals or needing to refresh. Should be mandatory prior to performing equine dentals!
Really loved the course - I learnt a lot. The availability of the tutors was amazing.
Oliver offers a very professional and caring service to all his clients. I highly recommend EVDS for your veterinary needs for your much over furkids.