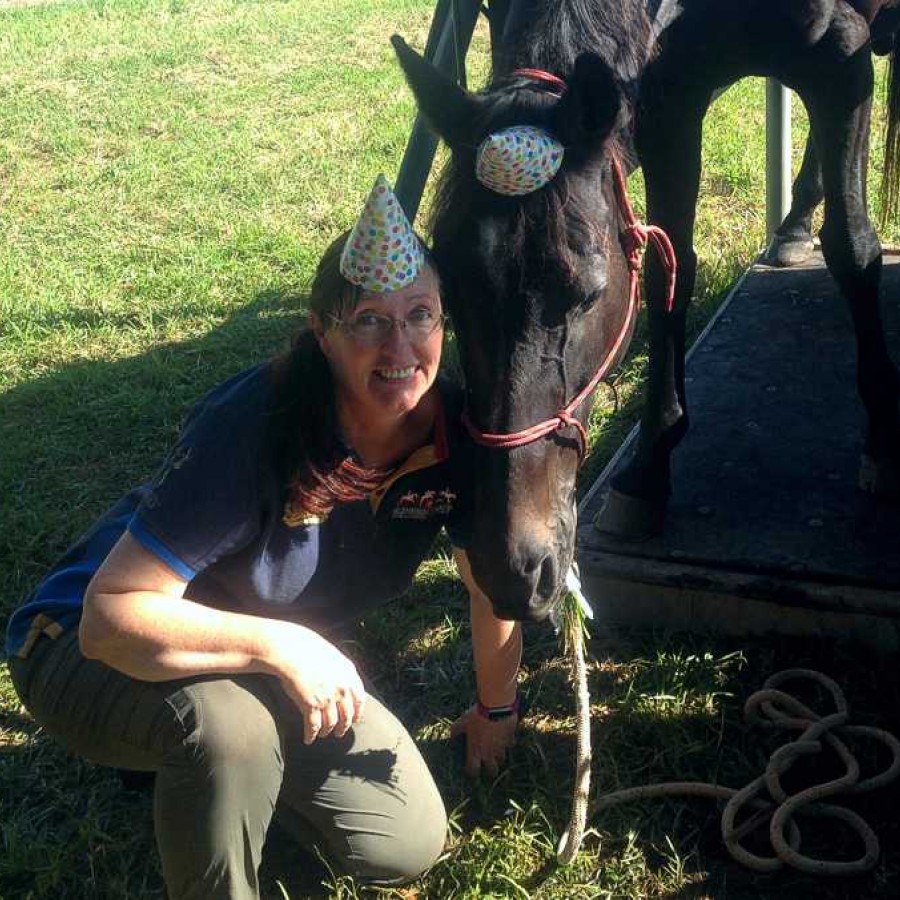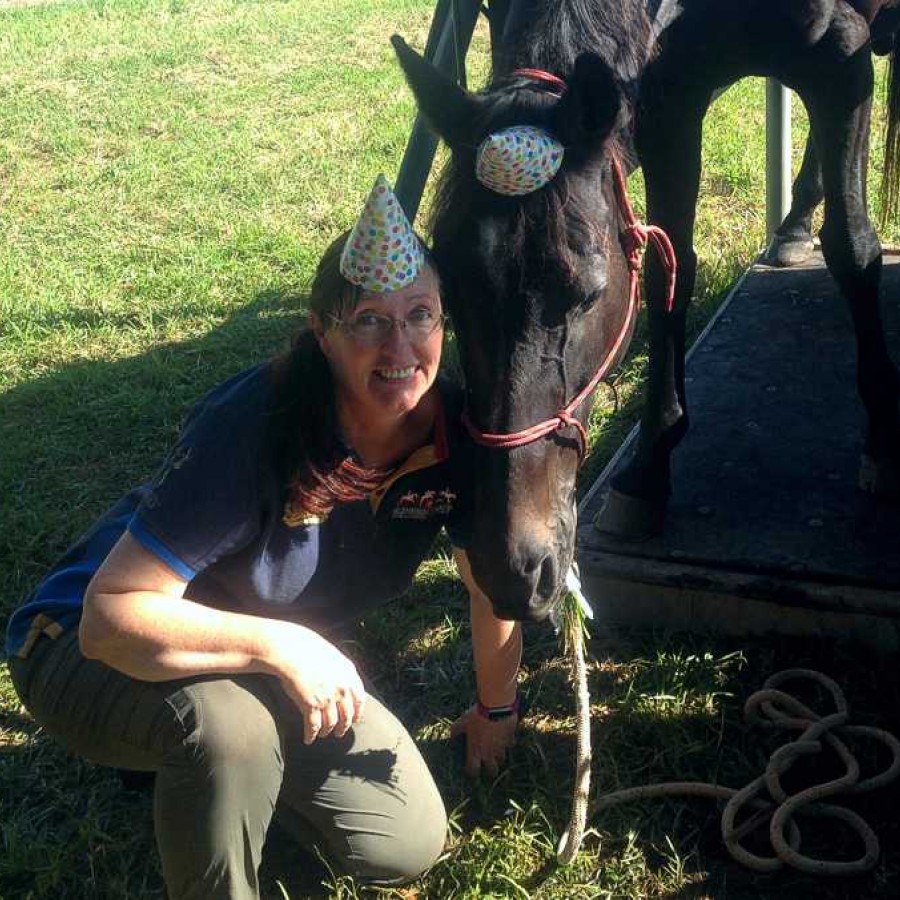 It is a fact of life that there are both good and bad equine dental practitioners - irrelevant of whether they are veterinarians or are non-veterinarian EDT's (equine dental technicians).

The word "equine dentist" (although slightly descriptive in that they do work on horses' teeth) is misleading and not recognised by any regulatory body in this country. It has connotations that the "equine dentist" is formally trained in a proper 4-5 year university course - as happens with human dentists. After all, horses' teeth are just as complicated as human teeth. But sadly the university training is usually not the case. And so the consumer is very exposed to shonky operators. Although claiming to be able to do a great job, they may be no more than smooth-talking horse handlers who are able to rub a rasp along the teeth of many horses in one day.

Most owners are aware of the short term benefits of good dental maintenance - to maximise comfort to the horse whilst chewing and when being ridden or driven. But few realise just how important a sound mouth is in the horse's longevity and keeping it competitive for as long as possible.

One of the most common questions horse owners have is, "who can I trust to take care of my horse's mouth?" As with most professional services, there is a huge variety of quality and pricing out there. And to complicate matters, there is little in the way of "policing of the standards of competency and conduct" to regulate equine dental practice in this country.

So to help horse owners to chose and police the dental practitioners, below is a check list of qualities to look for. These qualities are above and beyond the practitioner's levels of dental skills and knowledge, but can help to assess the standards at which they practice.


| | |
| --- | --- |
| Quality | Tick? |
| Good reputation. |   |
| Holistic approach to equine health problems that may be caused by teeth. |   |
| Issues a dental chart for each case. |   |
| Has a sound scientific background training. |   |
| Is good value for the service they provide and results achieved. |   |
| Can be held accountable for misconduct, and poorly executed procedures. |   |
| Contributes to society (hospitals, schools, roads etc) = issues tax invoices. |   |
| Examines the mouth by feeling AND looking, and shows you the problems. |   |
| Doesn't risk the horse's or owner's safety at any time. |   |
| Is willing to refer complex cases if unable to handle them. |   |
| Is clean and considers biosecurity to reduce spread of disease between horses. |   |
| Is locally based or willing to return if revisits are needed. |   |
| Has insurance to cover themselves, you and the horse. |   |
| Has a system in place to arrange for sedation of the horse if necessary. |   |
| Total Tick Score out of 14: |   |
Further explanations of these qualities follows:
Reputation

- you need to know their reputation and thus can trust them



Holistic approach

- they need practice a holistic approach to investigating problems in your horse. Remember that many problems are multifactorial. Poor ridden behaviour may be the result of problems other than dental disease (eg pain elsewhere in body, poor eyesight, diet, gear problems etc).Likewise, weight loss may be due to non dental problems such as chronic infection, parasites, sand, tumors etc. But be wary of those who tell you that dental problems cause hock lameness etc. That is simply rubbish which some sensationalist fool conjured up on one lonely night!



Dental charts used

- this is a medical record, and is often useful in the future eg. selling the horse, future dental problems. It is also a gesture by the practitioner that they're willing to "sign" their work.



Scientific Background

- as with any veterinary or medical practice, dentistry requires a sound scientific background in equine anatomy, physiology, medicine, diseases etc. Beware of someone who has previously worked as a mechanic, backyard farrier or fencing contractor, and sees equine dentistry as a lucrative profession, and so does a 2 week course and suddenly calls themselves an "equine dentist". Compare them to someone who has spent years at university studying the body's healing processes, how the body develops and grows, how teeth function and impact on overall health, how pain and infection is transmitted in the body and the effects it has, how to treat it etc.



Economical

- they must represent value for money - and be transparent in their methods. They should be prepared to show and explain to you the dental problems.



Although you usually get what you pay for, there are operators out there who charge very high prices for a service which is either not necessary or has no scientific basis. These are often the cases where the horse is left unable to eat properly for days, weeks or even months. Some of the older horses have had to be destroyed as they have been unable to ever eat adequately again!

If you know of a case like this, and you would like for it not to happen to another horse, then you should report it to the RSPCA or the Vet Surgeon's Board in your state.




On the other hand is the very cheap job - where an operator gets through more than

3-4 horses per hour

. This is physically and logistically impossible to do without seriously compromising the quality of the examination and treatment. Often, major dental disease goes undiagnosed and thus untreated. To be doing a high quality of dentistry, a practitioner can only get through 1-2 horses per hour (if things are going smoothly!)



Accountability

- they should work under a governing body to which they are accountable to. eg the Vet Surgeon's Boards can penalise vets if they act irresponsibly, unprofessionally etc.



Contributes to society and issues a tax invoice

- this means they are an honest taxpayer who is willing to contribute to our hospitals, schools, roads etc and so not just profiting for themselves. It also means they'll strive to gain tax deductions through investing in better training and equipment, and so will continually improve their services to benefit you in the future.




Examines the mouth properly

- so uses a full mouth speculum, flushes the feed out of the mouth, uses a light, mirror, probe etc to both feel and look inside the mouth. Some problems are detected best by looking, whilst others best by feeling. So if both methods are used, more problems will be detected earlier - making them easier to treat. Often by the time the horse shows signs, it is too late to fix! Thus early detection and prevention is the key to a healthy mouth.



Doesn't put the horse or owner at risk of injury

:



does not use a swale's gag (= a round metal coil type gag to open the mouth, but which actually causes damage and fractures to cheek teeth!)


if a twitch is used, beware the horse doesn't strike or flip over backwards and make sure it is not used for more than 20 minutes.


If power tools used, must have a ready source of water cooling on hand. When using a Power Float (Vet only tool) to reduce a tall tooth, that tooth must be cooled every 15 seconds or a painful death to the tooth could result


With power tools, suitable prevention against electrocution is essential.



Able to refer

- they need to be readily able to refer complicated cases to a colleague who is better trained and equipped in equine dentistry. For the horse may need x-rays, biopsy, nerve blocks, gum treatment, surgery, pain relief, antibiotics etc. Or the practitioner may not have the equipment suitable to get the job done etc.



Biosecurity & cleanliness

- in their equipment and methods. The use of disinfectants and cleaning of tools minimises the spread of disease in between stables and horses. Respiratory disease (coughs and colds) occurs regularly and dental rasps etc are a great way to spread them in between horses.



Is local

- a local practitioner can easily revisit the horse, or make arrangements to see it again in the following days, weeks or months if necessary?



Insurance

- is necessary to cover for unforeseen serious accidents, injuries and professional errors in judgment, bad outcomes etc.



Sedation

- they should be able to perform or arrange for your horse to be legally sedated (i.e. by a vet) if necessary. Also it is much safer for a vet to sedate as they are properly trained and can use a mixture of medications to individualise the sedation level to your horse and the situation. Also it means that everyone is insured should problems arise from the sedation or dental work.